Refresh Peppermint Body Wash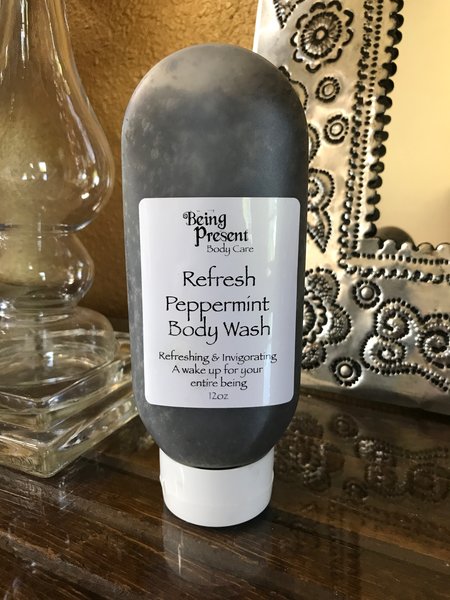 Apply to entire body. Gently massage into skin. Rinse thoroughly with warm water. Peppermint tea leaf and essential oils soothe and refresh to wake up your body and mind, while exfoliating powers of sea salt and sugar shed unwanted layers of dull, dead skin cells leaving behind a healthy invigorated glow.
Ingredients
Water, Decyl Glucoside, Lauryl Phenonxyethanol, Aloe Barbadensis (Aloe Vera) Leaf Juice Powder, Citric Acid, Benzoic Acid, Dehydroacetic Acid, Lanthanol, Sugar, Sea Salt, Peppermint Tea Leaf, Peppermint Essential Oil.