Ease Foaming Bath Soak 16oz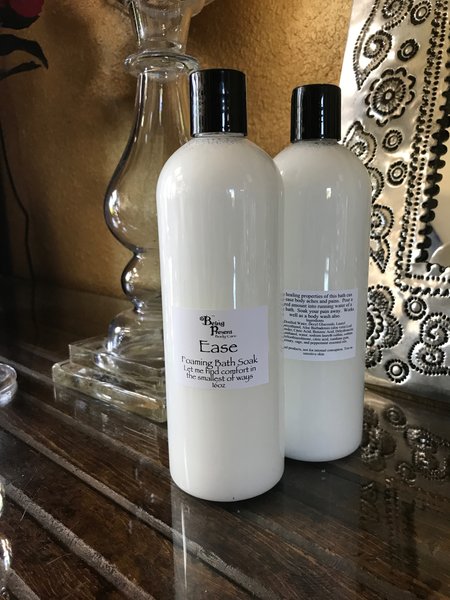 The healing properties of this bath can help ease body aches and pains. Pour a desired amount into running water of a warm bath. Soak your pain away. Works well as a body wash also.
Ingredients
water, sodium laureth sulfate, sodium methylisothiazolinone, citric acid, xantham gum, rosemary, sage, and peppermint essential oils.
No animal products, not for internal consuption. Test on sensitive skin.