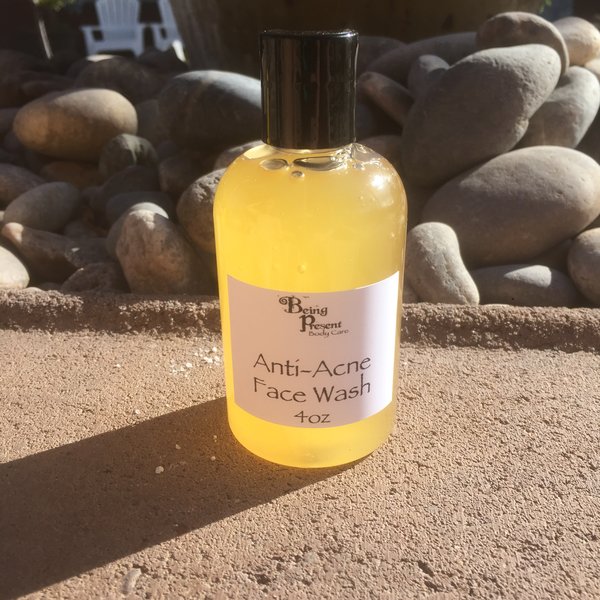 Apply a small amount to hands and lather onto face. Avoid getting into eyes. Cleans, detoxifies skin, helping to heal from acne and other skin problems.
Ingredients
Water, Potassium Oleate, Potassium Cocotte, Glycerine, Potassium Citrate, Potassium Pal Kernal Acid, Sodium Chloride, Lemon, Lemongrass, and Tea Tree Essential Oil, Myrrh Gum
No animal products. Not for internal consumption. Test on sensitive skin.